Tools & Experts Debbie Recommends
Debbie Sardone is happy to share here a few of the vendors she uses and/or recommends. Her recommendations and referrals are not in any way a guarantee of your satisfaction. Please do your own research and vetting. We recommend that you request a demo if appropriate, schedule a call to talk about your specific expectations and needs, ask others in the cleaning industry about their experiences, and carefully read any contract or terms of sale before hiring any vendor. You are responsible for the relationship with these vendors and any vendor you hire.
A Message from Debbie: Thank you for considering these tools and experts. Full disclosure, I do receive affiliate credits from each of these recommended vendors, but I never recommend anyone I don't use myself or highly trust the value they bring to the cleaning industry. 
Make Employee Tipping Effortless
Tech company Allset brings the world's first automated tipping solution for home services through text messaging. Maximize what your employees can earn by making customer tipping engaging, effortless, and hassle-free!
Use Coupon Code DEBBIE to save.
Automate Motivating Employees
You worked hard and spent time and money to attract, hire and train employees, right? Now motivate them to great performance! Introducing Automate Motivate, a small business tool that will improve your company culture by aligning YOUR goals with your employees. Reduce turnover, increase employee engagement and automate rewards and recognition with AM's gamified approach to creating a crazy good company culture and a business that people are excited to work for!
Admin Services
Blue Skies Services, from Dan Platta and Shawn Day, provides administrative services specifically for home and building maintenance service companies, including residential cleaning companies because they know our business! They've owned cleaning companies for over 20 years! Let them help you with your bookkeeping and recruiting.
Convert More Visitors into Customers
Don't let your website visitors get away! Get their contact info! Groove Jar COUPON app pops up on your website, collects emails from visitors, and sends them 5 automatic emails as follow-ups to remind them to buy from you!
Create Loyal Customers
Debbie Sardone's and Coach Jeannie Henderson's vendor of choice for a professional customer referral program. Create loyal raving fans who can't wait to talk about your cleaning business with their family and friends. The Incentivefox platform captures your new and potential customers through promotional tools and campaigns. Powered by web widgets, surveys, point-of-sale collateral, email campaigns, social media promotions, your own customers and more.
Virtual Receptionists
Turn more callers into dollars with the delightful Virtual Receptionists who make you fall in love with your business again from Jill's office. 100% US-based, professional, trained phone experts.
24/7 Answering | On-The-Spot Bids | Lead Follow-Ups | Task Management
SEO + Google Ads + Internet Marketing
Marketing For Cleaners, led by Paul Dumas, is the agency Debbie uses and trusts to manage all of her websites, SEO, Google advertising, and more! Full-service agency providing design, lead generation, and lead conversion optimization including website design, Google ads, SEO, content, and email marketing
All-in-1 Hiring and HR Management
Pipehire, from CBF Pro Juan Chaparro, brother Luis, and developer Ruben, was created with one simple need in mind: to help Juan and his cleaning business GMaids hire better-qualified cleaning employees, faster, without sifting through a lot of applications or wasting valuable time. But Juan wasn't alone in his frustration with a lack of hiring tools and Pipehire was launched to the public in March 2020 as a stand-alone HR and management software exclusively for cleaning services. Pipehire helps you quickly discover, organize, onboard and manage employee data in one system. All cleaning business owners can appreciate that!
Manage Customer Reviews
Take control of your online reputation with Marketing For Cleaners' Review Manager. Intercept the bad reviews before they go public and make sure the good ones always go show up on Google, Facebook, Yelp, Angie's List, BBB, and more!
Social Media Marketing
Your customers are on FB, IG and Twitter and you need to be too! Connect socially with the expertise and experience from Riser Media Group, the partner behind Buckets & Bows Maid Services' new social media presence. Riser offers specially priced social media marketing packages especially for Debbie's residential cleaning customers! Schedule a free consult today.
Automate Your Email Marketing
Capture your prospects and send them through the "21-Days To Close" email marketing automation by Mike Callahan's SimpleGrowth. This once-and-done system will deliver personalized service to clients and free you from repetitive tasks so you can take back your business and your life! Organize leads, land the job, get paid, and stay in touch with happy clients with automation services. Also, available The OFFICIAL "CBF-In-A-Box Tool Kit" automation (exclusively for CBF members). Ask Mike for details.
Get Video Reviews
We all know videos get more views! Now add video reviews to your website with patent-pending, revolutionary technology from SoTellUs! Collect powerful reviews in less than 30 seconds from customers about your amazing service, just like Debbie has here on her website!  Video, audio, and written reviews — instantly or in seconds — automatically appear on 100's of sites like Google, Facebook, and Yelp, marketing your customers' video reviews to the world!
Non-Toxic Cleaning Supplies Discounted
Register as a cleaning professional when you shop Speed Cleaning for all your non-toxic cleaners, tools, and equipment. Professional account discounts and bulk-pricing to save BIG! Did you know Debbie and Steve Sardone own Speed Cleaning? Yes, they do! Enjoy shopping the Speed Cleaning online catalog!
Connect with Prospects on Your Website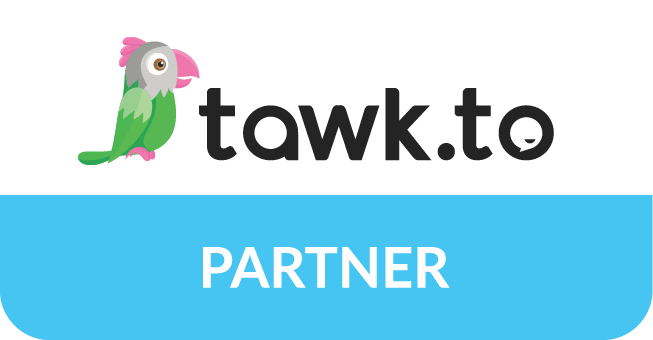 tawk.to is the 100% FREE live chat software for your website! Monitor your website visitors, see what they are viewing, and chat with them to provide a real-time connection with your business. PLUS stop losing sales after hours and on weekends! For as little as $1 per hour, a tawk.to VA will monitor your chat and engage with your website's visitors when your office is closed! What is the cost of one lost sale? More than the cost of tawk.to!
Hiring Simplified
Woot Recruit is hiring simplified, automating the hiring process and drastically reducing hiring frustration and costs! Brought to you by CBF Pro Libby DeLucien and CBF Pro Paul Fasshauer, Woot Recruit creates customized ad content for your business, posts your ad on relevant recruiting platforms, personalizes a recruitment webpage, filters candidates, and schedules interviews based on your needs. Whew! Let the Woot Recruit process hire for you, saving you time for growing your company, not catching up.
Text Marketing
The simple way to instantly reach your customers is with YepText. Fill your light days and last-minute openings with a quick text to your customers or prospects, keeping your staff busy and your schedule full! Debbie's link is the only way you get 25% off your first month!
More coming soon! Check back again soon!